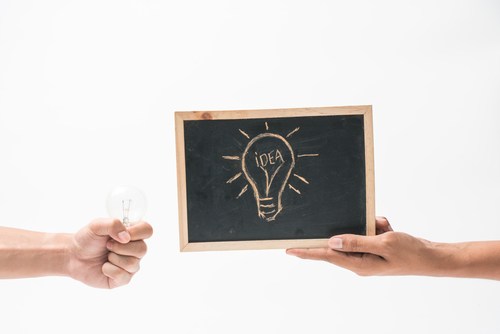 In a previous post, Sarah shared with you five simple ways to be a better boss. She challenged you to choose one of those ideas and start practicing! I hope you did.
Becoming a better boss (and leader) is not always easy.
Experience can help. It can be a great teacher…but not by itself.
Have you ever worked with a boss who had a ton of experience but taught you more about what not to do? 
Experience alone does not always translate into improved skills. It takes self-awareness, feedback, reflection and a willingness to try on new perspectives and actions.
Below is one simple question to consider in your quest to improve your boss skills. It's a piece of feedback you can request from any teammate or colleague. It can enhance your self-awareness. It may even provide a new perspective. It will definitely provide an idea about a new action you can take.
I am convinced this question will have value for you, if you choose to use it. Some of my clients have used this question, or something similar, and told me:
"This provided a very new, very good idea!"
"This enhanced the level of trust in my relationship with my team member."
OK, at this point (if you are still reading!), you may be annoyed because I have not shared what this question is yet. Drumroll please…here it is:
"What is one thing I can start doing, that I am not currently doing, that could help you be more successful?"
You can tweak it. Change it. Flip it around. Whatever works for you. Maybe it's something much more specific than "more successful." Maybe the other person has a specific goal you are aware of that is important to them. Or you know they are struggling with a specific task, project or colleague. Tailor the question to the specific obstacle. For example:
"I know you are struggling with the Rogue project. What is one thing I can start doing, that I am not currently doing, that could help you move that project forward?"
This question is not rocket science. I have not invented something new by introducing it. You may have already heard of it.
But the objective is important. The objective of this question is simple – you want the other person's input on something new you can do to support them. Although this objective may sound like common sense, it does not seem like a common practice at many organizations.
This question can have a very positive impact in a working relationship for a number of reasons:
It creates vulnerability. You have asked someone to provide you advice on how to do your job better. You have asked them to provide you an idea about something you are not currently doing. We tend to trust others when they demonstrate vulnerability to us.
It empowers the recipient. Since the other person provides the answer, they will likely take more accountability for their own success because they help author your supportive actions.
It encourages collaboration. It requires someone else's input. You want their idea. You are a team, working together.
It encourages contemplation. The other person may not have an answer right away. It may be a difficult question for them to answer. Grant them the space and time to reflect on it. Tell them you don't need an immediate answer. You will be excited and curious to hear what they come up with. Set a time to meet again.
One last thing this question can be…completely motivating!
This Harvard Business Review article shares that, surprisingly, the single most important thing that boosts employees' emotions is making progress. Knowledge workers are most motivated when they make progress in their job – more than money…more than rewards or recognition. They want to make progress. This question gets to the heart of that.
Perhaps this question feels a little tough when you envision asking it to someone else. Maybe it does not feel completely natural. After all, as we've identified, it does require some vulnerability to ask it. It may push you outside of your comfort zone a little bit.
But, what real progress have you made in your life from within your comfort zone.
A comfort zone is a beautiful place, but nothing ever grows there." – Unknown
I challenge you to ask this question…just once…to one person. And see what happens.