Happy (almost) Spring!!
It's been a long winter, hasn't it? We've been living with a global pandemic for over a year now. We weathered some of the roughest winter storms last month, particularly in Texas. Our country and planet are facing some really big challenges. The days of winter feel cold and dark. And, amongst all of this, most of you continue to work harder than ever during your busiest time of year.
Thank goodness that Spring kicks off this weekend!! Spring brings with it a sense of hope and renewal. It promises us more sunshine and warmer, brighter days. For many of you, Spring is also a time when you can enjoy a much needed break after meeting your big deadlines.
For us to perform at our best and show up as strong, supportive leaders, we must create space for recovery and renewal. Here are 3 ideas to help you tap into the renewal energy of Spring:
3 Ways to Recover & Renew:
Create a sense of daily renewal. Each morning brings the gift of a new day (no matter what happened the day before!). Do you start your mornings feeling rushed, anxious or overwhelmed? Instead, start your day with positive energy and intention by creating a quick and easy morning routine.
Build recovery time into the end of your workday. Do you still feel connected to your job (and your phone!), even after your workday is over? Or perhaps you're so exhausted, all you can do is zone out on the couch? Creating a closing routine at the end of your workday (e.g., update your to-do list, respond to critical e-mails and plan the next day) can provide you with a sense of completion for the day. Then, you can give yourself permission to recover. Do something that disconnects you from technology (and work) and reconnects you with yourself and those you love.
Get a good night's sleep. Working late? Having a hard time turning your brain off when it's time to go to bed? Although sleep is the ultimate recovery and renewal for our bodies, minds and spirits, so many of us don't prioritize it. Create a bedtime routine to enhance the quality of your sleep. Consider turning your lights down low an hour before bed, reading a book (instead of watching TV), and listening to a guided meditation (two meditation apps we love: Insight Timer and Calm) to let your brain know it's time to rest.
We know how hard you're working! Recovery and renewal are absolutely critical to your leadership and personal success. When you commit to one or two simple practices to recover and renew this Spring, your team and loved ones will thank you!
See you in the DoP,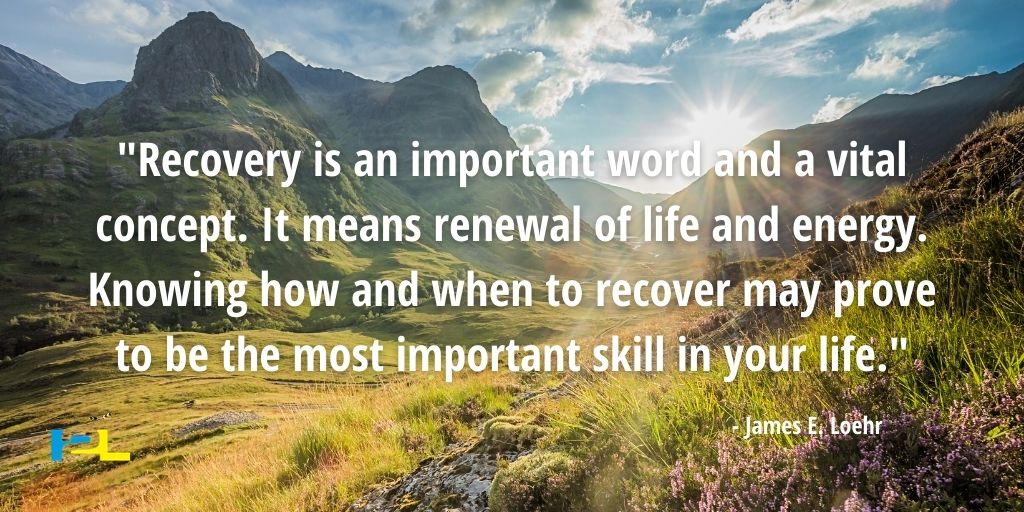 P.S. If you are looking for ways you can renew and recover your energy, we created the I2L Peak Performance Challenge for you! This 20-day program is boosts your energy with daily videos lessons and simple assignments, so you can unleash your potential to fully engage with the people and things that matter most. We also invite you to check out our new Intend2Lead Learning Lab and discover other programs that will help you become a more intentional leader and a healthier human being!