We were thrilled to see Coaching make the cover of last month's Journal of Accountancy!
Professional coaching provides a more powerful, customized and innovative approach to leadership development — one that is needed now, more than ever, in today's fast-paced world.
It's a powerful tool that creates meaningful change and elevates individuals and organizations to higher levels than ever before.
If you haven't already, we hope you'll read the article to learn about real-life experiences from firm leaders who are implementing coaching cultures.
Ever wondered how a coaching culture could help you and your organization? Here are a few ways:
The Benefits of a Coaching Culture:
Coaching helps individuals personally adapt and lead others through change.
Coaching provides a framework to navigate the unknown and uncover new solutions and possibilities. (Hello, #DimensionofPossible!!)
Coaching cultivates self-awareness, enhances leadership skills and creates opportunities for authentic connection and collaboration with clients, teams and prospects.
Coaching honors the uniqueness in each human being, helping people uncover what's important to them and discover how to bring more meaning to what they do.
Coaching supports professionals in creating more success in all aspects of their job, including innovation, team development, client service and business development.
If this sounds like something you want to create at your organization, here are three things you can do today to embark on your coaching culture journey: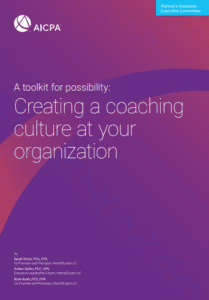 1. Read A toolkit for possibility: Creating a coaching culture at your organization. Created in partnership with AICPA WIEC, this comprehensive (and free!) toolkit will help you create a new Dimension of Possible at your organization.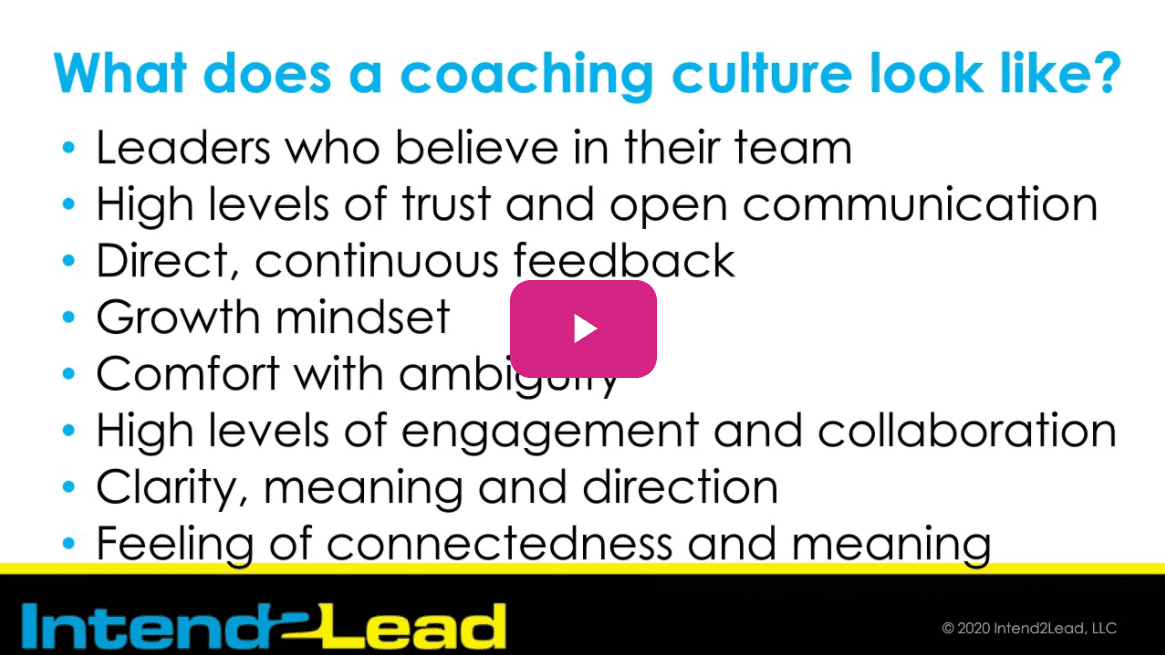 2. Watch this AICPA webinar, Creating New Possibilities through a Coaching Culture to start imagining what your organization might look like if everyone was operating at their full potential!
3. Embrace a coaching mindset.  (Watch Sarah's video in VSCPA's Featured Innovator series for three tips to encourage your team to innovate and create a coaching culture!)
True, sustainable change takes time, and it's accomplished step by step. We invite you to plant just one seed of coaching today, and see what blossoms!
See you in the DoP,

"Coaching helps people navigate the unknown, collaborate and uncover new solutions and possibilities."