Priming for Performance: Acing the CPA Exam
The CPA exam can be extremely challenging and especially confronting for high-performing individuals who are accustomed to easily achieving their goals. If you are technically strong, put in endless hours of studying (or have trouble sticking with a study schedule), yet still find yourself struggling to pass the exam, coaching could be exactly what you need.
Priming for Performance: Acing the CPA Exam is a group coaching program that provides intensive, focused support to help you create and hold yourself accountable to a plan to ace the exam in a way that works uniquely for you.
This program is ideal for individuals who:
Are new to the CPA exam and want to pass it as quickly as possible,
Have postponed the CPA exam and want to pass the exam while simultaneously managing their workload and life, and/or
Are technically strong at work but have failed past sections and need something different than another review course.
Structured Support and Accountability
For an investment of only $1,500, you will receive the following intensive coaching support over a 2-month period:
A 1-to-1 individual coaching session via phone to help you create a customized (and realistic!) study schedule
Seven weekly group coaching sessions via videoconference with an intimate group of 3-5 other participants who will support and challenge you to succeed
Continuous support to keep you accountable to your plan
Critical topics that aren't covered by CPA review programs
The following is a roadmap for your 2-month coaching experience:
Week 1: Creating a realistic study schedule, customized for your life! (1-to-1 coaching session)
Week 2: Intentionally creating the next two months
Week 3: Leaving past performance where it belongs…in the past!
Week 4: Why do you want to become a CPA? What's in it for you?
Week 5: Managing your energy, not just your time
Week 6: Creating healthy boundaries
Week 7: Priming your brain for peak performance
Week 8: The last mile – Final review, testing center tips and being accountable through the home stretch
Timeline
Sorry, registration is now closed for our 2019 cohorts. Sign up for our monthly newsletter to receive updates on our 2020 cohorts as soon as available.
Cohort 4: Prepare for January 2020 exams
Your 1-to-1 coaching session (up to 50 minutes) will occur between October 21 – November 1, 2019.
Your group coaching sessions (up to 60 minutes each) will be held weekly on Tuesdays at 4pm PT/7pm ET on the following dates:
November 5
November 12
November 19
November 26
December 3
December 10
December 17
From December 23 through early January, the group will continue to hold one another accountable via e-mail and/or text.
Registration for Cohort 4 is now closed. 
Cohort 3: Prepare for November 2019 exams
Your 1-to-1 coaching session (up to 50 minutes) will occur between September 3 – 13.
Your group coaching sessions (up to 60 minutes each) will be held weekly on Tuesdays at 4pm PT/7pm ET on the following dates:
September 17
September 24
October 1
October 8
October 15
October 22
October 29
Registration for Cohort 3 is now closed. 
Your Coach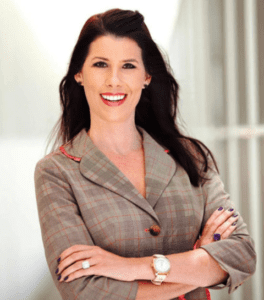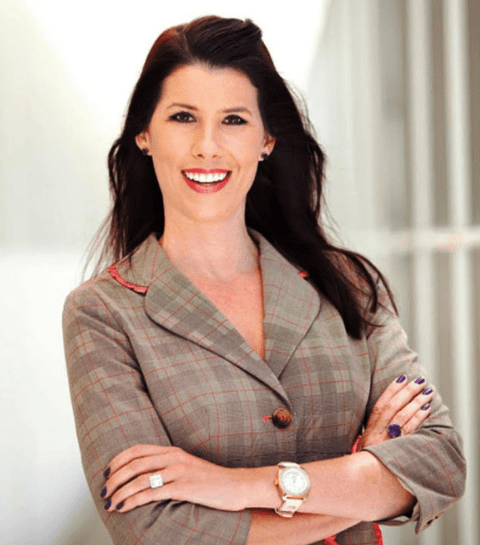 Amber Setter, PCC, CPA (inactive) is a CPA exam expert and has successfully coached struggling candidates who thought passing the exam was an impossible goal. Amber is an International Coach Federation Professional Certified Coach. She holds a Masters in Leadership Studies from the University of San Diego, and a Bachelors in Accounting from San Jose State University.
Amber has published numerous articles about the CPA exam on the Going Concern and also for the California Society of CPA's California CPA and Quest magazines.
Get to know Amber by listening to this past podcast interview on how you can use coaching to help you pass the CPA exam.
Why Coaching?
You probably know that you're capable of passing the CPA exam, but you may be experiencing trouble passing or feel overwhelmed and unsure where to start when it comes to preparing. When you invest in coaching, you're creating the focus, energy and time needed to accomplish this big goal.
Group coaching is a powerful tool that helps you learn from others and your coach. During the two month coaching experience, you will implement new behaviors, experience successes and setbacks, and fine-tune your plan as you go. This intimate group setting accelerates your learning experience, as it allows you to normalize your experience, receive support from others who are going through similar challenges and create accountability for execution.
Learn more in this article Amber wrote on using coaching to support your success when it comes to the CPA exam.
Praise from past participants:
"After 2+ years of studying and constantly failing, Amber approached me with the idea of coaching and how it could help guide me through the exam. At first I was a bit hesitant with the idea because I didn't see how it could help me pass the exam, but I decided to give it a try. I must say I am extremely ecstatic that I gave it a try. After a few months of coaching, I passed 3 of my remaining exams. To this day, I believe Amber is one of the main reasons why I was able to complete the exam."
"When it comes to the CPA exams, it is important to have confidence that you can do it.  That kept me motivated to put in the required study hours. She helped me to stay on the schedule by checking in my study progress on weekly basis. With Amber's motivation, I passed three sections of the CPA on my first try. She also helped me to sharpen my skills of time-management and how to manage stress, both of which are very important skills for any profession."
"Amber's approach to the remaining CPA exams included building a personalized and realistic schedule while also identifying and attacking the root issue for me – time management.  She started as a CPA coach and quickly became a life coach for me, encouraging me to fine tune my daily routine to help enhance the quality of my life.  Weekly meetings with Amber and her motivating tactics helped me stay accountable."
Questions?
Coach Amber Setter is excited to discuss any details and answer any questions you have about this program. Contact Amber at: amber@intend2lead.com or 844-275-3868.