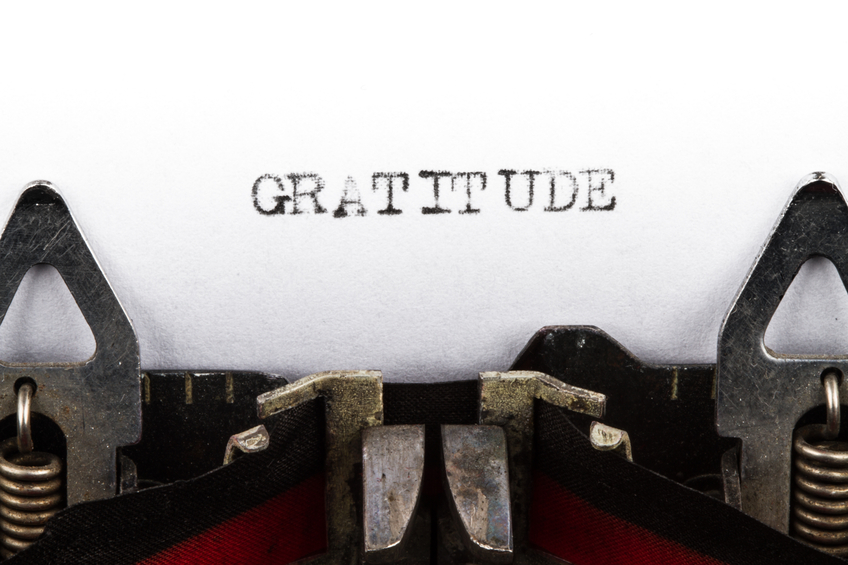 About 3 years ago, I was picking up my then four-year-old son from daycare. As I usually do, I greeted him with the question, "How was your day?" On this particular day, he told me about the "new kid" and his food allergy. The next day, my son's teacher shared that my son told the new kid, upon discovery of his allergy, "That is okay. My Dad has a gluten allergy. We will be very careful."
In that moment, I felt a strong sense of gratitude.
Gratitude towards my son – I was proud of him for being nice to the new kid and being sensitive to his allergy.
And for the first time in my life, I felt gratitude towards…the food allergy I had developed. That shocked me. I had never felt that way before. Not once.
Earlier that year, after a series of medical tests, I was told I had an allergy. I could never again eat anything that had gluten in it. That included most pizzas, beers, breads, pastas and a whole lot more.
When I first found out, I was devastated. I love pizza! And for about six months, I was in denial. I felt wronged. Life seemed unfair.
After a period of self-pity, I realized I had a choice. I could wallow in self-pity and focus on everything that was being taken away. Or I could choose a different perspective. I could focus on the things I had to be thankful for.
I chose to focus on what I did have. My health was better. I stopped getting sick. My wife supported me so well. She became a tremendous gluten-free cook. I had yet another reason to appreciate her. And…my son was more sensitive to the new kid with food allergies. That would not have happened if I had not developed this allergy. In those moments when I focused on these positives, I felt better. I felt more joy.
Gratitude is a choice. It is a choice we each have…every day.   
What will you choose today?
Gratitude and attitude are not challenges; they are choices." – Robert Braathe

Think Different: What are three things you already have in your life that you can feel gratitude for right now?