We believe the key to true innovation in the CPA profession is unlocking the potential in each human being through leadership development. To expand our positive impact from an individual, personal level to a broader, organizational and profession-wide level, we believe it's critical to support leaders in Learning and Development (L&D). These incredible leaders invest so much time and energy to unleash the potential of their organization's leaders…we created the I2L Innovation Lab to give these L&D leaders' the support they need to be successful.
The I2L Innovation Lab supports L&D leaders in making their leadership development dreams a reality in a faster, easier and more exhilarating way. We piloted the I2L Innovation Lab in February 2018. It is a facilitated, high-energy brainstorming session designed to help these leaders:
Uncover the future of leadership development at their organization.
Create connections between like-minded peers from across the country in a fun, engaging and productive way.
Explore, get creative and play with new ideas.
Move forward with some practical, progressive action steps as takeaways.
The pilot program in 2018 was such a success that we decided to make this an annual event.
Highlights from the 2019 I2L Innovation Lab for L&D Leaders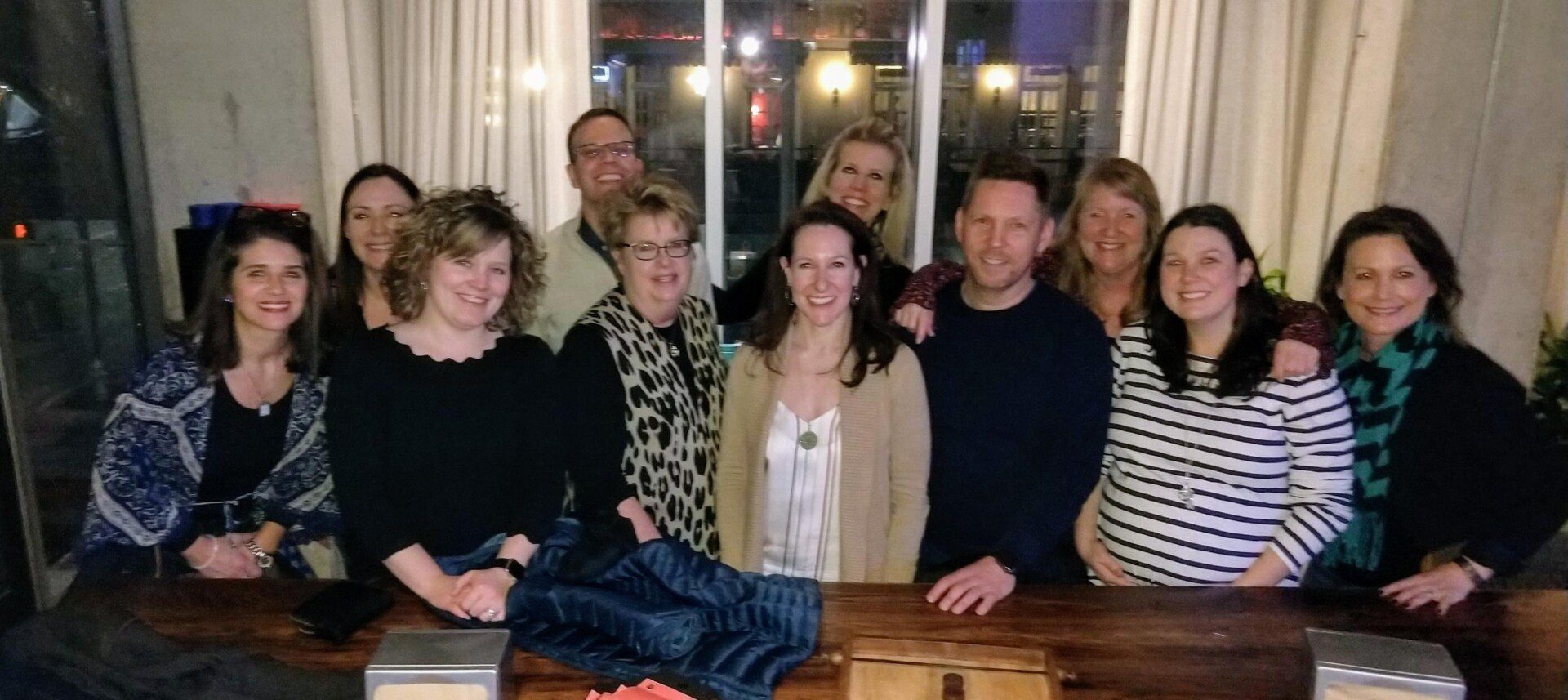 We were thrilled to host our second annual I2L Innovation Lab for L&D Leaders in Austin, Texas February 19-20, 2019!
L&D leaders at firms ranging from 300-1000+ employees gathered from across the country to connect authentically and share challenges, experiences and ideas with one another. We call these exceptional leaders the I2L Innovators!
The 2019 Innovation Lab was an energizing and fun event, with a dynamic mix of learning delivery over 1.5 days. The event included peer presentations, Master Minding in small groups and a facilitated session to help participants create a personal leadership development strategy.
To prepare for this event, we asked I2L Innovators to share areas where they've had success in the past and vote on topics of highest interest. Based on popular vote, the following leaders gave excellent presentations on these hot topics:
Lynn Davis, Chief of Staff at Rubin Brown presented on Talent Planning: Identifying and Preparing Future Leaders. Lynn shared some best practices on how to identify future leadership needs and assess and prepare current talent to fill these needs.
Eva Rego, Learning & Development Manager and Nicola Tidwell, HR Director at Frank, Rimerman + Co presented on Creating a True Coaching Culture, Including Designing, Creating and Implementing a Coaching Corps. Eva and Nicola shared an overview of the various coaching programs they've implemented at their firm and the benefits they've seen as a result.
Thad Panik, Director of People Development at Aronson LLC presented on Using Saba for Succession Planning. Thad shared how his firm is implementing succession planning, including methodologies, communications, leadership programs and technology resources.
We facilitated Master Mind sessions in small break-out groups where the I2L Innovators presented their current leadership challenges. Innovators collaborated to tackle one another's challenges by normalizing experiences (doesn't it feel good to know you're not the only one?!), sharing past successes and brainstorming new ideas.
I2L also facilitated a hands-on session to help I2L Innovators personally synthesize and apply insights gained from the Innovation Lab. Each individual developed a personal vision of what success looks like in leadership development at their organization in 2019 and crafted a roadmap to attain it. Each Innovator left with a specific plan that they were eager to put into action!
Another highlight of the event was a fun, open and connective group dinner, followed by drinks. These I2L Innovators prove that leadership development, collaboration and innovation are fun!!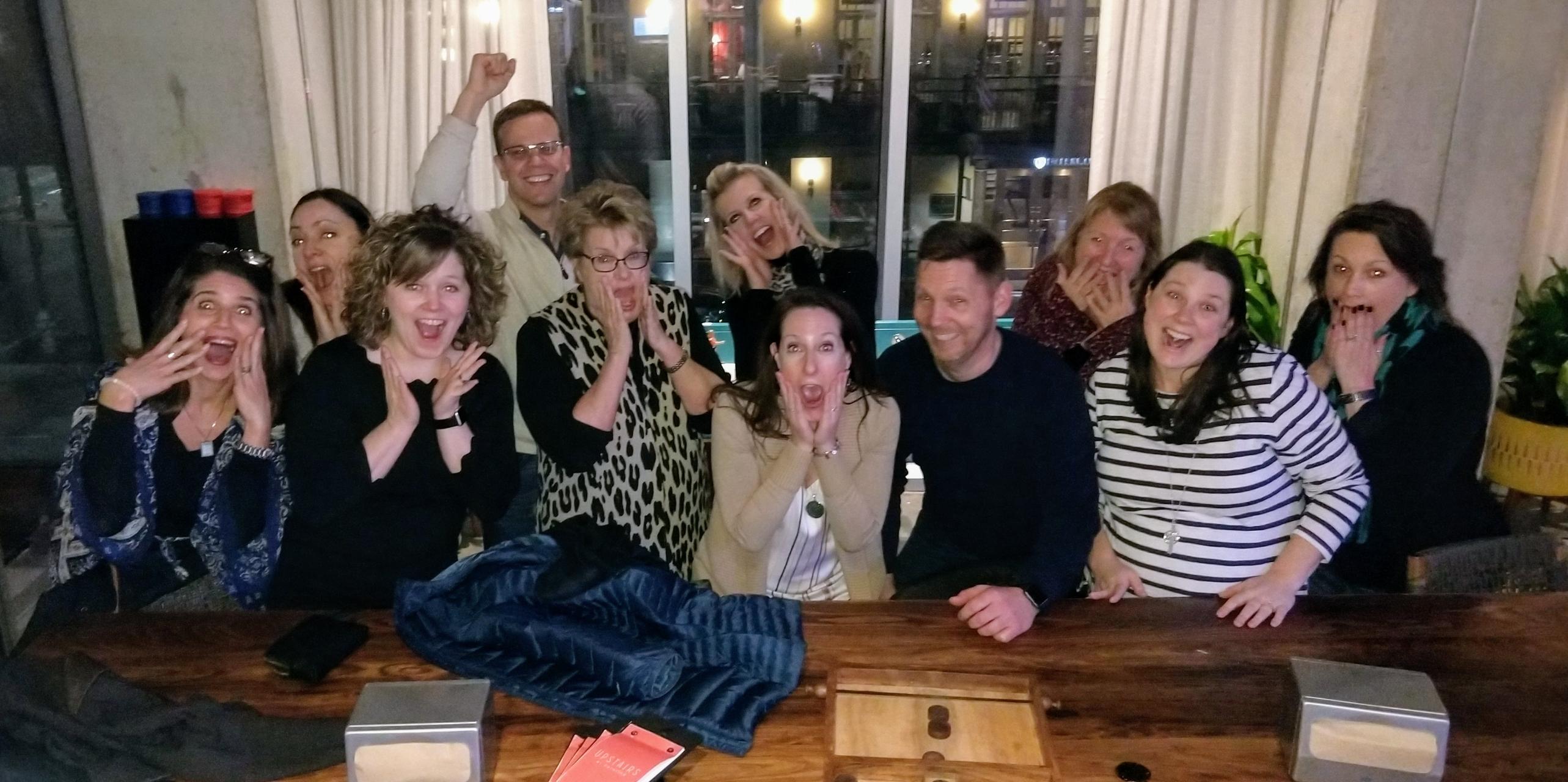 This high-energy, collaborative group of Innovators inspired us!! It was an honor to provide space for these leaders to collaborate in a way that accelerates each individual's and organization's growth. We can't wait to see where they go from here!
Creating a Community of I2L Innovators in L&D
Based on the energy and momentum gained from the 2018 and 2019 I2L Innovation Labs, we're creating a community of I2L Innovators in L&D to meet and share ideas on an on-going basis.
The I2L Innovators group is a private community of leaders in L&D in the CPA profession who receive the following benefits:
An invitation to quarterly video conferences where we share ideas and best practices in areas of high interest to the group. The 2019 calendar includes:

June 25 – Coaching and training support for sales/business development
September 5 – Leveraging technology in the CPE process
November 14 – Creating effective virtual training experiences
Access to our private, online workspace where we communicate and share ideas and resources.
An invitation to our annual, in-person I2L Innovation Lab.
If you are a leader in L&D at a CPA organization who is passionate about leadership development, open to new ideas and ways of learning, and you enjoy collaborating with others, the I2L Innovator community could be a great fit for you! Members of our community are open-minded, excited to share ideas and experiences honestly with others, and believe in collaboration over competition. If you're interested in joining our community, please reach out.
These leaders are helping one another move leadership development forward not only in their organization, but for the CPA profession as a whole. Thank you, I2L Innovators, for your commitment, dedication and collaborative approach to innovating the CPA profession!!
See you in the DoP (Dimension of Possible),

Feedback from 2019 I2L Innovators:
"This program was incredibly beneficial to me as an individual, as well as to my organization as a whole. Bringing others within the same industry together in a safe space to talk about innovative ideas was truly inspiring."
– Jessica Weissinger, Frazier & Deeter
"Collaborating with others in the industry was a priceless experience. Thank you Sarah and Brian for creating a space that provided thoughtful discussion, learning opportunities, and a professional yet relaxed, enjoyable, fun experience. I can't wait to return!"
– Tracy Brown, Withum
"The innovation lab provides a judgment free environment where firms can learn and share best practices. One of the most refreshing realizations from the lab experience is that we are all facing the same challenges. The camaraderie developed amongst participants during the lab creates lasting relationships that benefit all firms involved."
"When building your network for L&D in the public accounting world, this is exactly what you are looking for! Collaboration, talented and knowledgeable people, and fun! It is the perfect mix of all things that make this a 'don't miss' event!
– Stacey Rodgers, Cohen & Co.
"The Innovation Lab events are so valuable in getting together with such bright and talented leaders to take learning and leadership development initiatives to the next level. The sharing of ideas helps not only with setting strategy, but also shorter term actionable items. Highly recommended event!"
– Nicola Tidwell, Frank, Rimerman + Co
"This is an invaluable experience to share best practices and learn from other L&D professionals at accounting firms. Highly, highly recommended."
– Thad Panik, Aronson LLC